BERGNERSCHMIDT. Concreted in Berlin | Concrete jewellery. As Ludwig Mies van der Rohe proclaimed: "please do not confuse the simple with the simplistic", he characterized the formal principle of the label bergnerschmidt. The designers Lily Bergner and Elisabeth Schmidt studied fashion design at the University of Applied Science (HTW) in Berlin. They graduated in 2009, founded their own label that same year and create concrete jewellery since then in their studio in Berlin Mitte.
bergnerschmidt design takes its inspiration from Bauhaus and has been conceived on the basis of its maxim "less is more". Concrete stands for this clean and cool aesthetics and thereforebecomes the principle of their unique design. bergnerschmidt generates experimental but wearable accessories which combines purist and constructive expression with subtle femininity.
Each season the labels assortment will expand with new concrete products. Existing pieces can be changed, refined and renewed, but the use of forms remains the same. Consequently a bergnerschmidt piece of jewellery will never loose its topicality. Rings, cuffs, necklaces and brooches made of white, grey or black concrete are pieces in their assortment. Every piece of jewellery is handcrafted. In another series of products, which is called "concrete pieces", they design functional and shapely objects for the bureau. Concrete is different of what one thinks. "It depends on what you make of it." The concrete industry knows that for long and advertises its material with this slogan. Lily Bergner and Elisabeth Schmidt also think, that the possibilities of concrete design did not reach the limit yet.
Towards the cliché – concrete is cold, hard and heavy – they present the material from another side. Their concreted jewellery is delicate, smooth and light. It breathes and changes with the person who wears it. Concrete as jewellery is different from what you might think – regarding in its characteristics and preferences.
In an owner's handbook the designers let the objects speak for themselves:
I am a concrete piece of jewellery.
I am strong but sensitive.
I am very superficial,
so I do care a lot about my surficial area.
I will develop scratches and colour changes
according to your handling.
after a certain time
you will be able to see myself growing
a beautiful patina.
I like to be the centre of attention,
please take me out and show me around.
I am heavy stuff.
and there is nothing much
you can do about my weight.
just wear me with attitude!
I don't love things such as water,
fire, external pressure, and heavy luggage.
if you take me to the gym
or get me in fights
our friendship could suddenly come to an end.
to make a long story short,
bergnerI just like to be handled with care.
© bergnerschmidt
We discovered their "hand models" at BERLIN SHOWROOM in Paris. It's a small range of rings that are inspired by the maximum principle of simplification - less is impossible...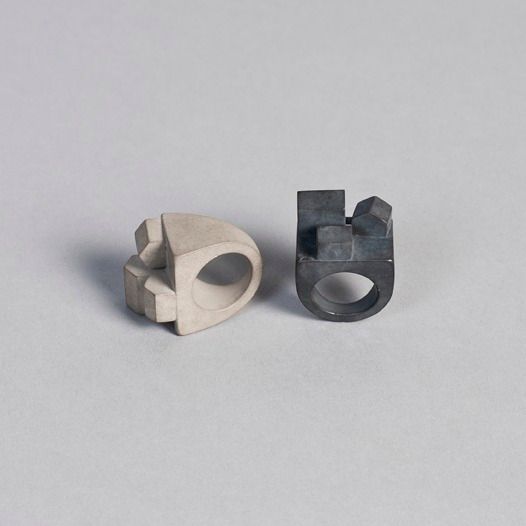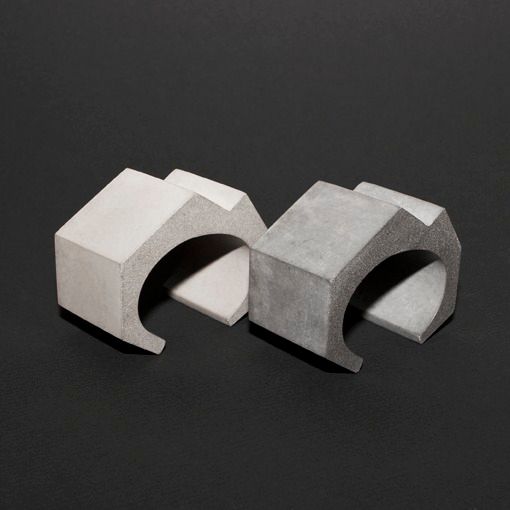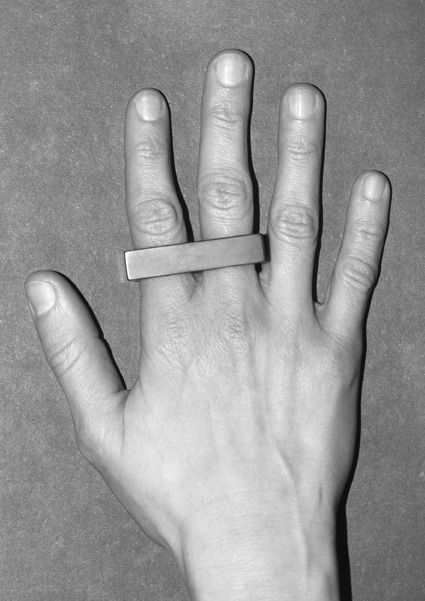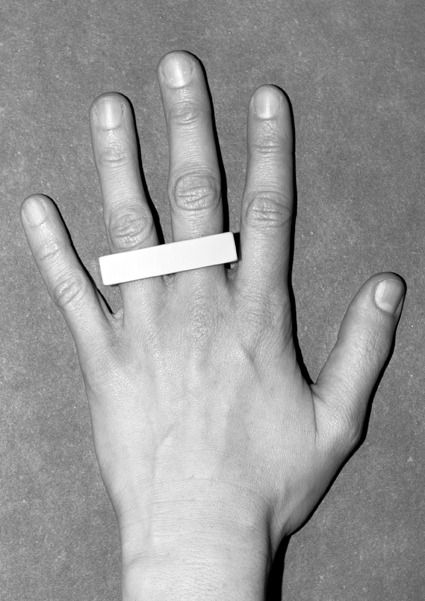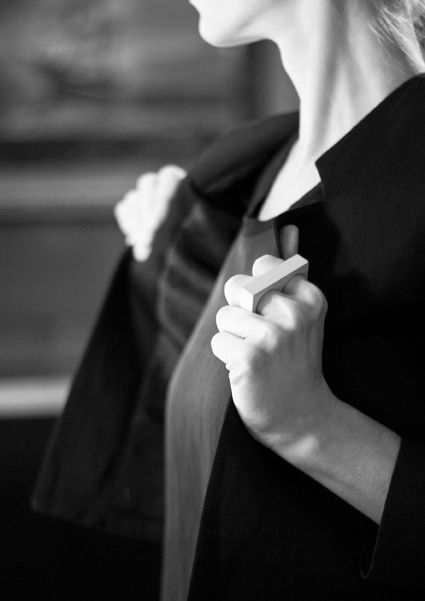 Bergnerschmidt | Concrete Jewellery | More info: www.bergnerschmidt.com