HAUTE COUTURE | CHRISTIAN DIOR · Spring 2013 by Raf Simons | HIGHLIGHTS By Robyn Germanese. Raf Simons brings spring in all its glory to this exhilarating Dior couture collection. Although I was not in attendance (one would be so lucky) I am sure the room went still when the models walked out. The couture craftsmanship is simply astounding; the beading is done so delicately it becomes practically invisible.
Imploring appliquéd pansies in bright spring colors and trompe-l'oeil accessories in such feminine quality, that the end effect is endearingly innocent. Adding pixie wigs to the equation simply amped up the childlike naivety.
Sequined lips accentuate that the girl is charmed and perhaps resembles glistening honey from a flower, or the moisture of a kiss. Known for its traditions the petites mains at Dior have created quite the Avant- garde collection. Most notable is the draped silver top overlaying the appliqued bustier, or the demi bustier dress, to which one side is contained while the other is left to flutter. To say this entire collection will be coveted is an understatement.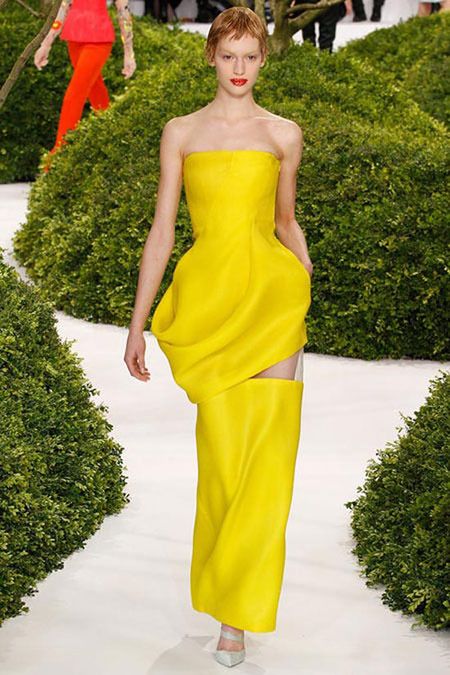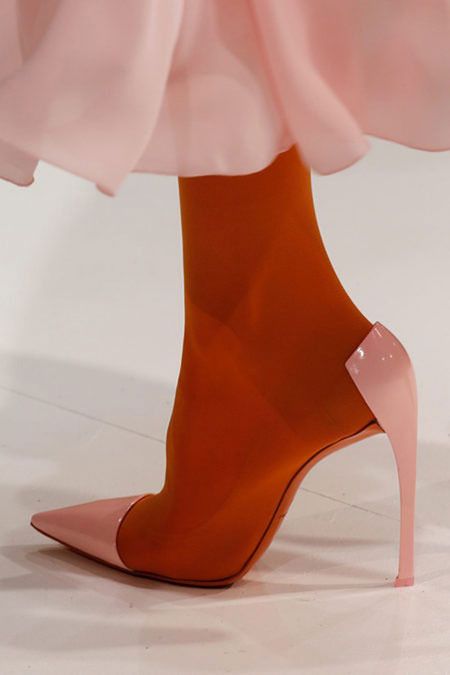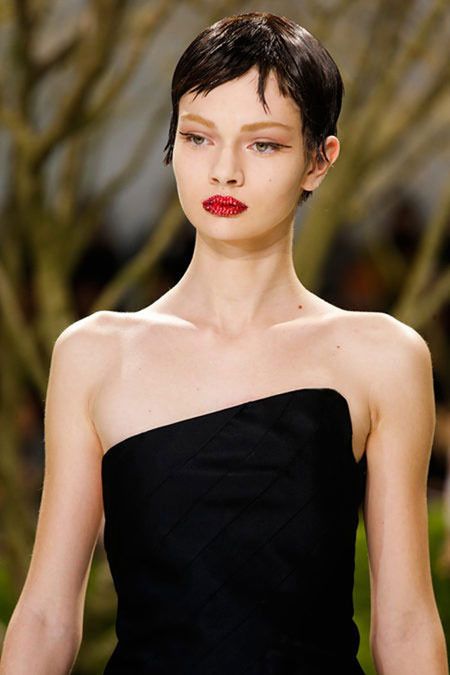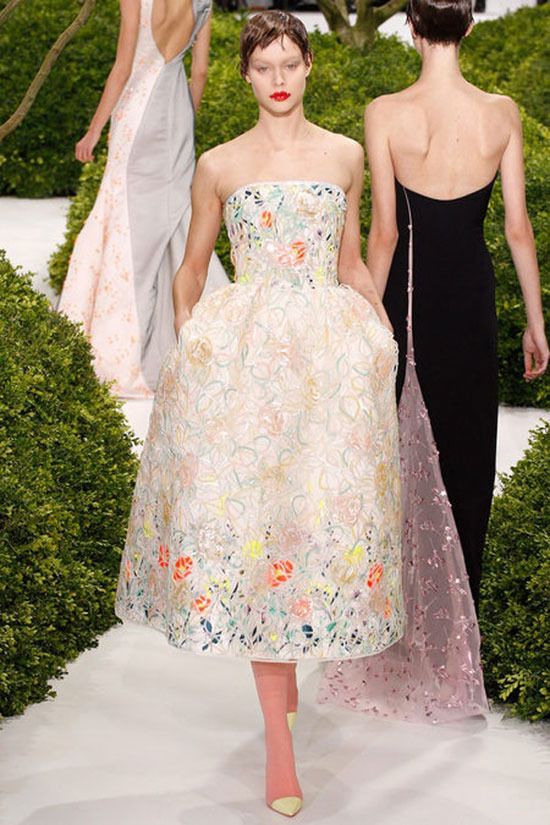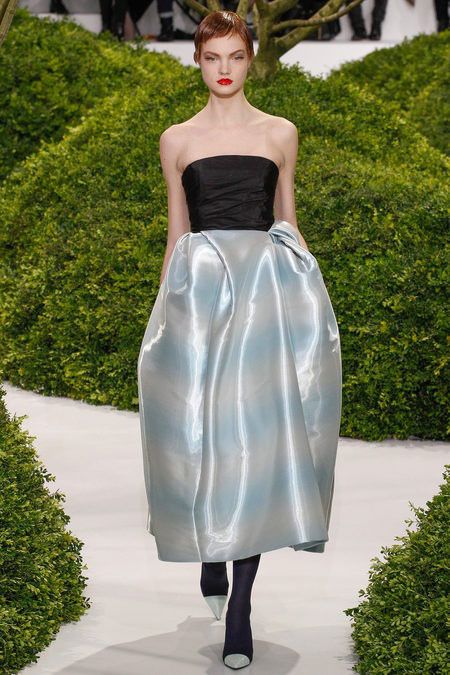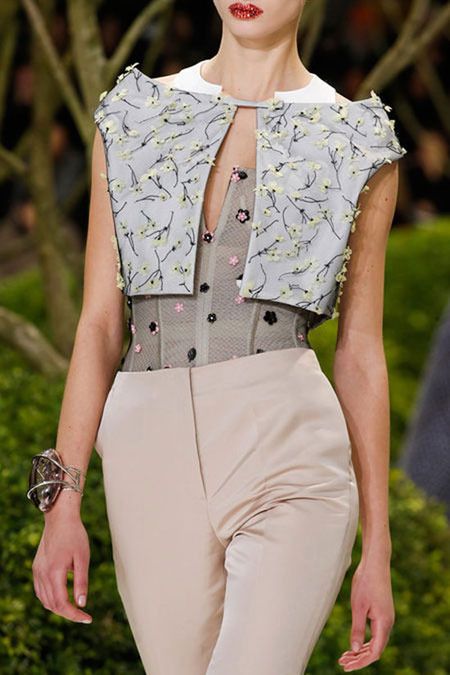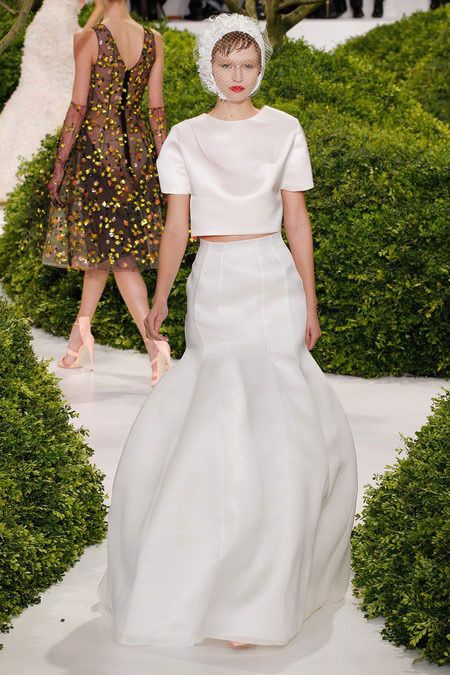 CHRISTIAN DIOR | HAUTE COUTURE | SPRING 2013 | HIGHLIGHTS by Robyn Germanese | Photos: Style.com
#hautecouture #christiandior #rafsimons #SS2013 #pfw