The photography exhibition Laws of Attraction held in San Francisco is a playful exploration into the age-old question of what makes something attractive, and provides a peek into the qualities of this force through still picture lenses from around the world. Lexus turned to famed fashion photographer Ellen von Unwerth to provide a fresh perspective to the new LS. Her work offers a distinctly sexual and playful version of fashion and beauty photography.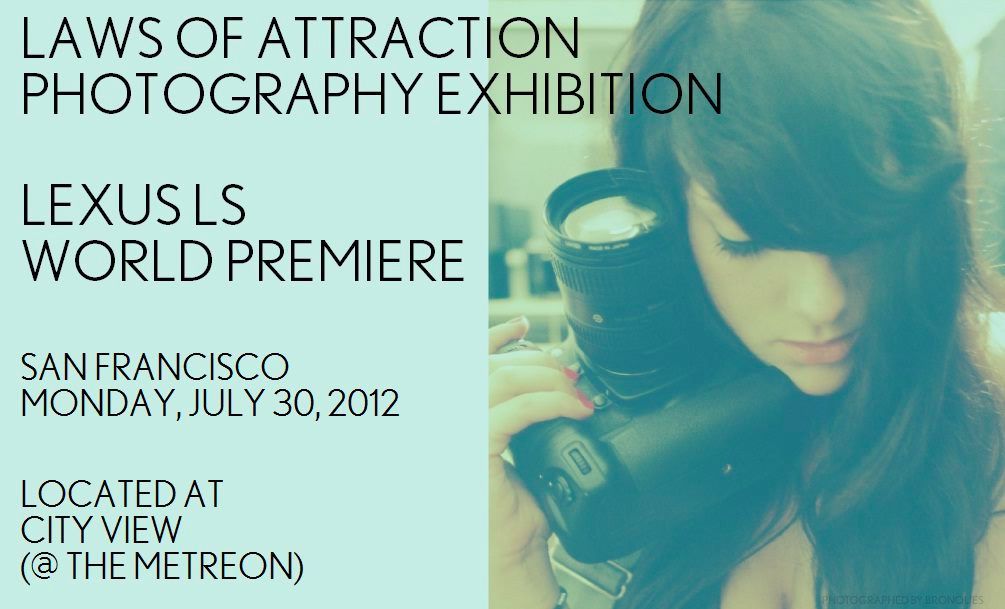 The exhibition aims to address: "What attracts us to something? What qualities draw us in? Is it flawless looks, striking intellect, or impeccable style? Does power and status play a part, or does sex appeal make one magnetic? Are we attracted to mystery and intrigue, or are we most drawn to things that evoke fun? The Lexus Laws of Attraction photography exhibition is a playful exploration into these age old questions, and provides a peek into the qualities of attraction through still picture lenses."
The rise of "street style" photographers in every corner of the world shows that our attraction to unique style is a part of the human condition everywhere. The Lexus Laws of Attraction exhibition showcases the images of some of these promising street style photographers from around the world. The exhibit includes Antonija Butkovic of Croator (Croatia), Carole Touati of Lelook (Spain), Chris Saunders (South Africa), Dorin Stanciu of ThisIsMySuit.com (Romania), James Bent of La Mode Outré (Japan), Jin Oh of Paris x 3 (France), José Cabral of The Lisbon Tailor (Portugal), Joseph Ouechen of You Are The Style (Morocco), Majo Arévalo of Viste la Calle (Chile), Maria Majorova of TonboGirl (Slovakia), Nels Frye of Stylites (China), Sofia Street Style (Bulgaria), and Tatel Velasquez of the Trendycrew (Spain).
Lelook street style pictures selected for the exhibition Laws of Attraction in San Francisco:
Street style | Paris 2012 | Taylor Tomasi-Hil


Street style | Barcelona 2012 | Heels & Cigarettes


Street style | Barcelona 2012 | Jean-Paul Paula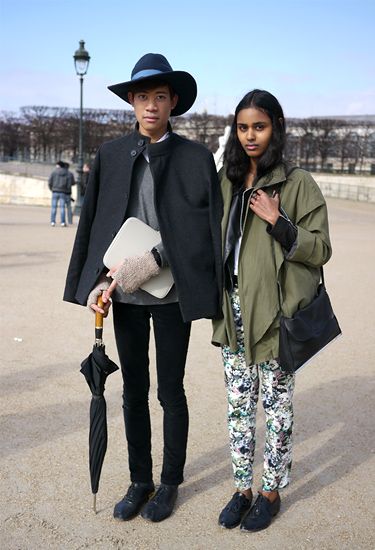 Street Style | Paris 2012 | The French Stylist Catherine Baba & Friends