London Collections: Men | Spring-Summer 2014. London Menswear SS2014 Highlights: Kay Kwok, Hentsch Man, J.W. Anderson, Sibling, Alexander McQueen, James Long, Xander Zhou. (Text by Robyn Germanese)
Kay Kwok SS2014- presented by GQ China | Inspired by the Earth's ring current we see an atmospheric, tailored men's wear collection boasting forward-thinking prints.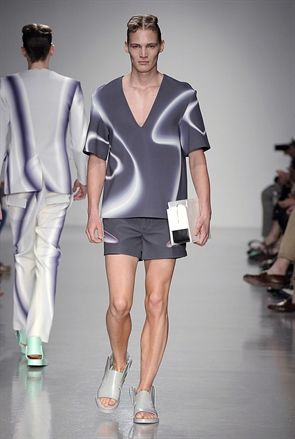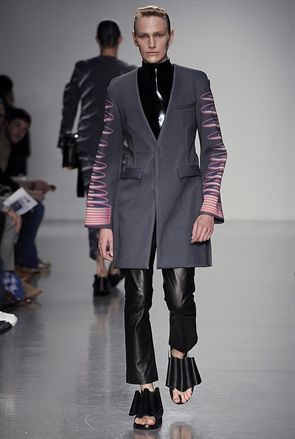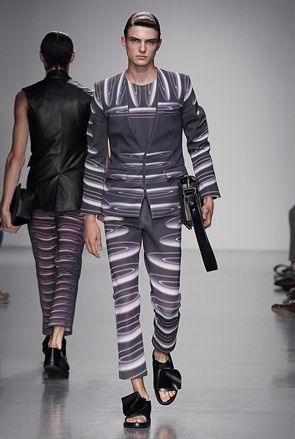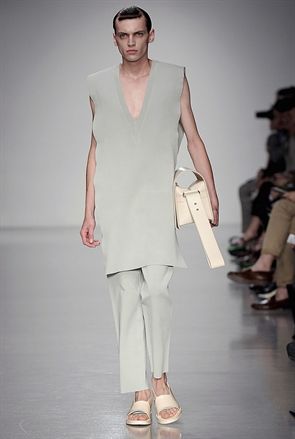 ___________
Hentch Man SS2014 | Laid back rebel and wanderer. This season was inspired by trips to Mexico, Baja, and California. Alexia Hentsch wants you to imagine a retired rock n rollers sweating it up on some quest in the desert. Become her Hentch Man here: www.hentschman.com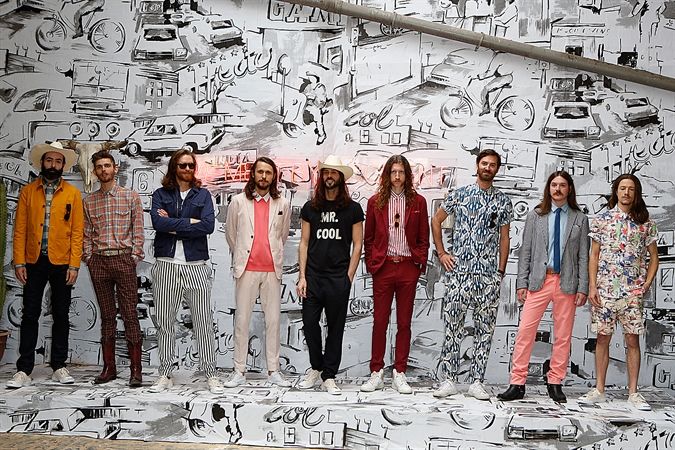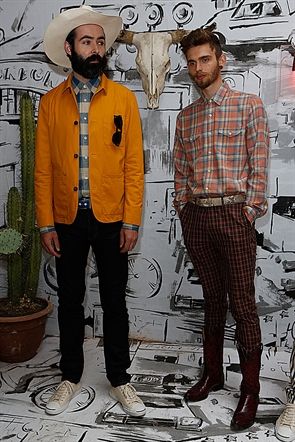 ______________
J.W. Anderson SS2014 | Shifting the boundaries of gendered fashion is a staple with J.W. Anderson. Asymmetrical tops matched with draped bottoms belay doubt this designer follows any trends, but instead potentially creates them.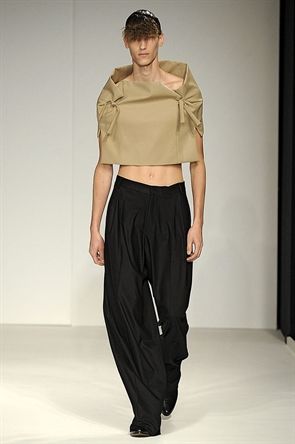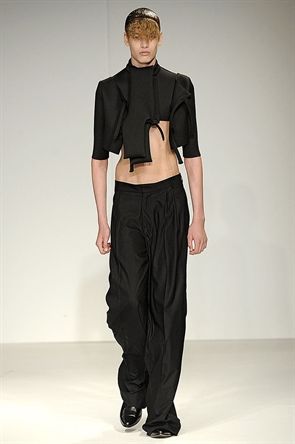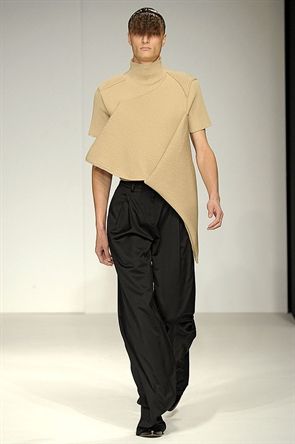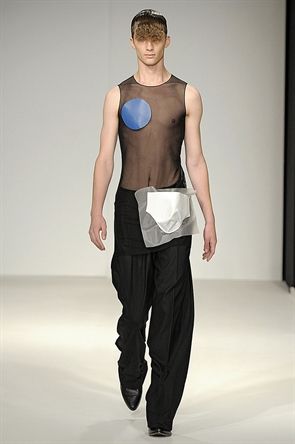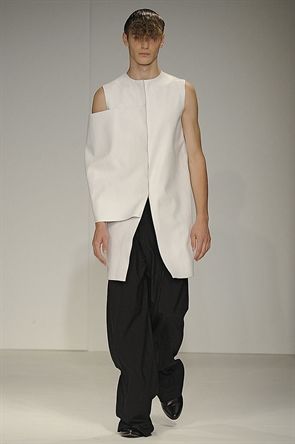 _________________
Sibling Men SS2014 | Producing a huge wave this season with loose knit sweaters and shorts in giant proportions. A new take on The West Side Story, exemplified by the pastels mixed with biker look.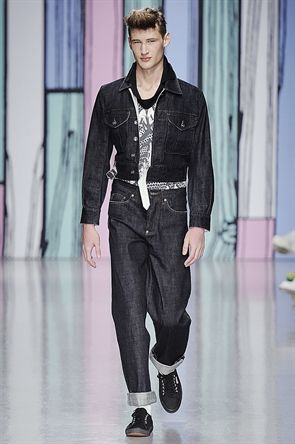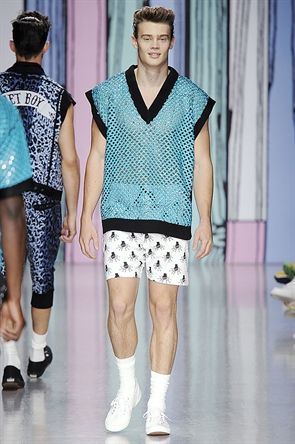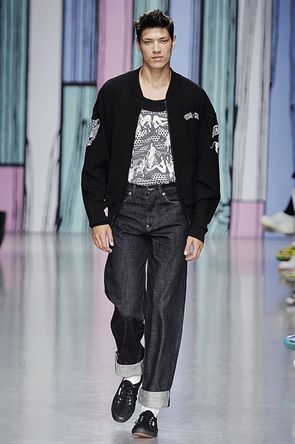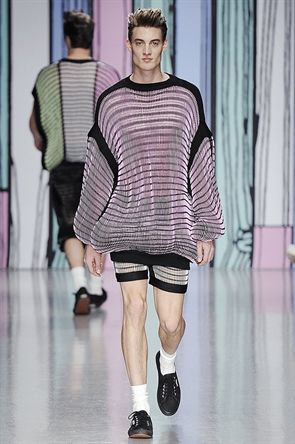 __________
McQueen Men SS2014 | A buttercream and white lace suits opened this show of severely monochromatic pieces. We see a focus on fine details, such as flower embroidery over pin-stripped suits. Occasionally these gothic ensembles were injected with skulls and cobweb-like knitwear.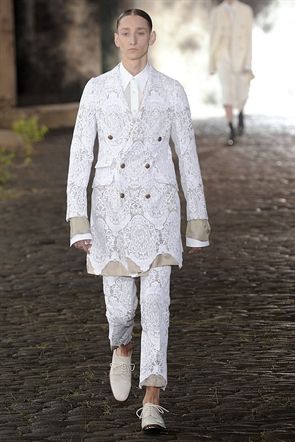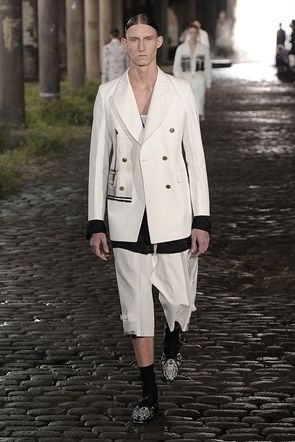 ________________
James Long SS2014 | Graphic slick sports wear with a 90s techno edge are modernized with hi –tech and unexpected fabrics. Basketball type shorts are accompanied by long sleeve layered t- shirts and hoodies.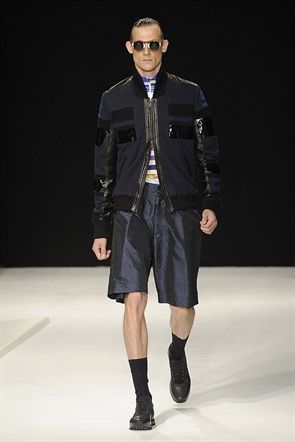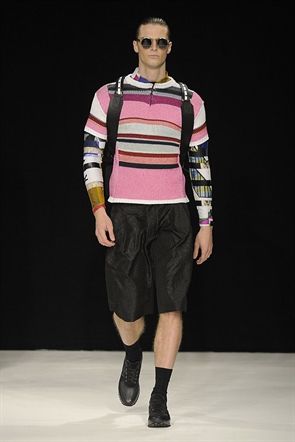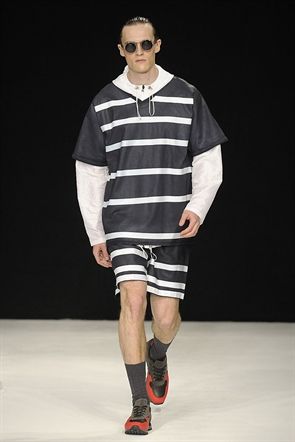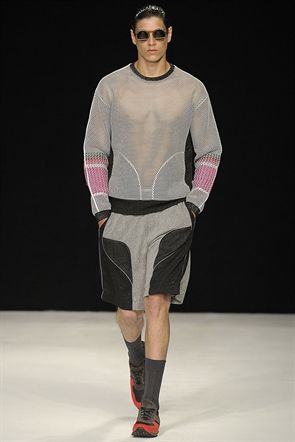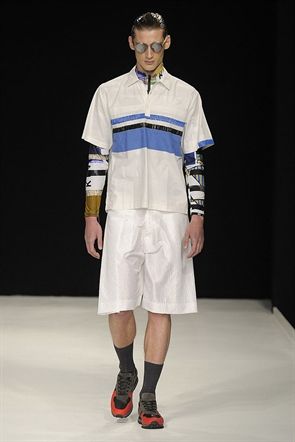 __________
Xander Zhou SS2014 | Deconstructed looks are punctuated with unexpected materials, misplaced pockets, collars, and apron type belts. Zhou delivers with this collection an elegant man that isn't too uptight, as it is asymmetrical and playful at times.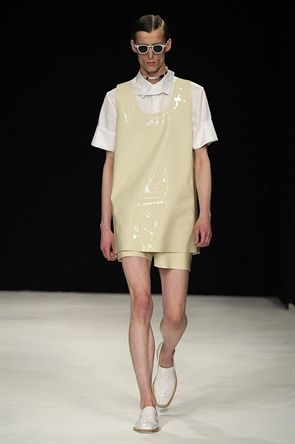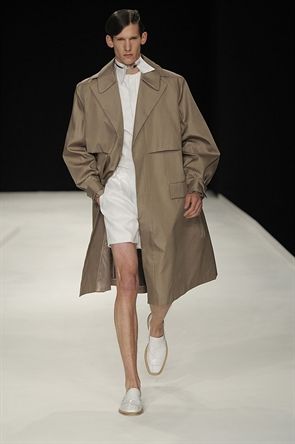 London Men Collections | SS2014 | Photos: www.londoncollections.co.uk/men