milleneufcentquatrevingtquatre SS2014 collection, NEO GEO | Amelie Charroin and Marie Colin-Madan were born in 1984. Since 2009, they offer collections of silk square scarves manufactured in France. The patterns are designed by both of them, using several manual processes as well as drawing, painting, photomontage. They create composite images that combine narration and geometric bases.
milleneufcentquatrevingtquatre images are inspirated by the history of painting, architecture, traditional patterns of silkscreened silk square scarves, but the initial influences are more contemporary: it's based on their own lives, their daily routine, the nature that they are fantasizing, blogs they are following, movies, music, videos, ...
They work in Lyon, silk historical birthplace. By being here, they have made the choice to work closely with the best French silk manufacturers. Each piece is woven, printed and shaped in Rhône-Alpes, France. Scarves' boxes are hand-printed by Amelie et Marie in their workshops.
Their describe their new SS14 collection NÉO GÉO as "a study on the landscape, from the Hawaiian shirt to Google Earth view. Inspired by passing landscape through the car window driving on the highway." It will be available in January.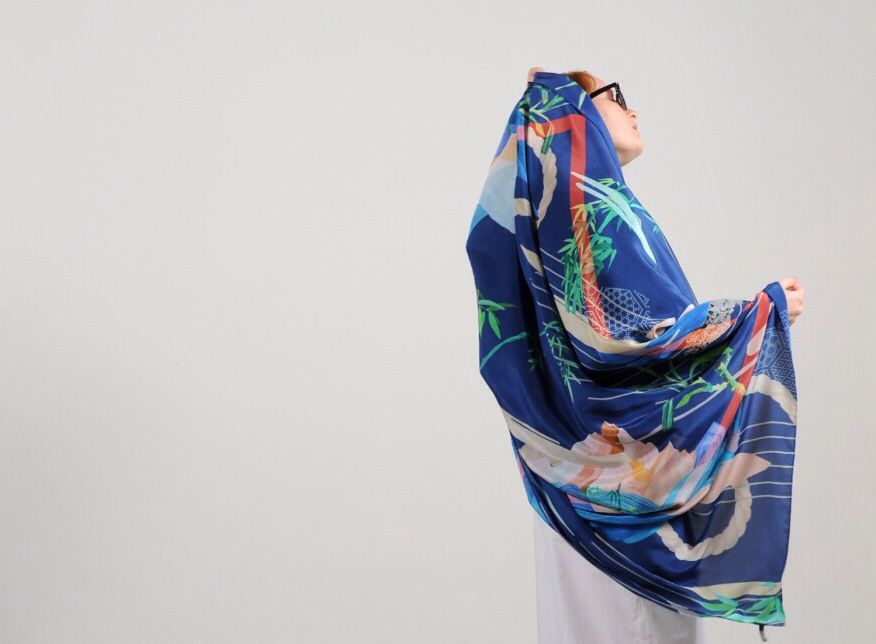 Originals patterns designed by milleneufcentquatrevingtquatre. Photography: Sonia Barcet.
Check out their website to discover their beautiful previous collections.