MODAFAD 2013 Fashion Show | Barcelona - Last night was the occasion for us to chose the best fashion designs among the 21 collections presented by the students of Barcelona major fashion schools, selected by Modafad organisation. The jury was made up of international fashion profesionals: Brianda Fitz James Stuart from Planet Palmer ; the Portuguese designer, former winner of the Modafad Award Ricardo Andrez, Robert Cavell-Clarke from Not Just a Label, Íñigo Guzmán, talent recruiter at Inditex and Carole Touati representing Lelook.
The winner of the best designer award is Guillem Rodríguez (BAU) with his collection "Romantycs". After much debate and discussion among jury members, the second prize was finally awarded to Masha Novikova (IED Barcelona) - and the special mention of the jury went to Aitor Martínez (Felicidad Duce).
Congratulations to the ten finalists that will have the opportunity to showcase their work at Barcelona Design Hub, Dhub until the 31st of October: Sara Manzaneda (LLOTJA), Andra Andaric (IED Barcelona), Masha Novikova (IED Barcelona), Adriana Amargós (IDEP), Tea SIrbiladze (ESDI), Marta Giralt (ESDI), Joana Poulostrou (Felicidad Duce), Aitor Martínez (Felicidad Duce), Amaia Saez de Buruaga (Felicidad Duce) y Guillem Rodriguez (BAU).
Guillem Rodriguez | Modafad 2013 Award Winner
Photos: Lelook.eu All rights reserved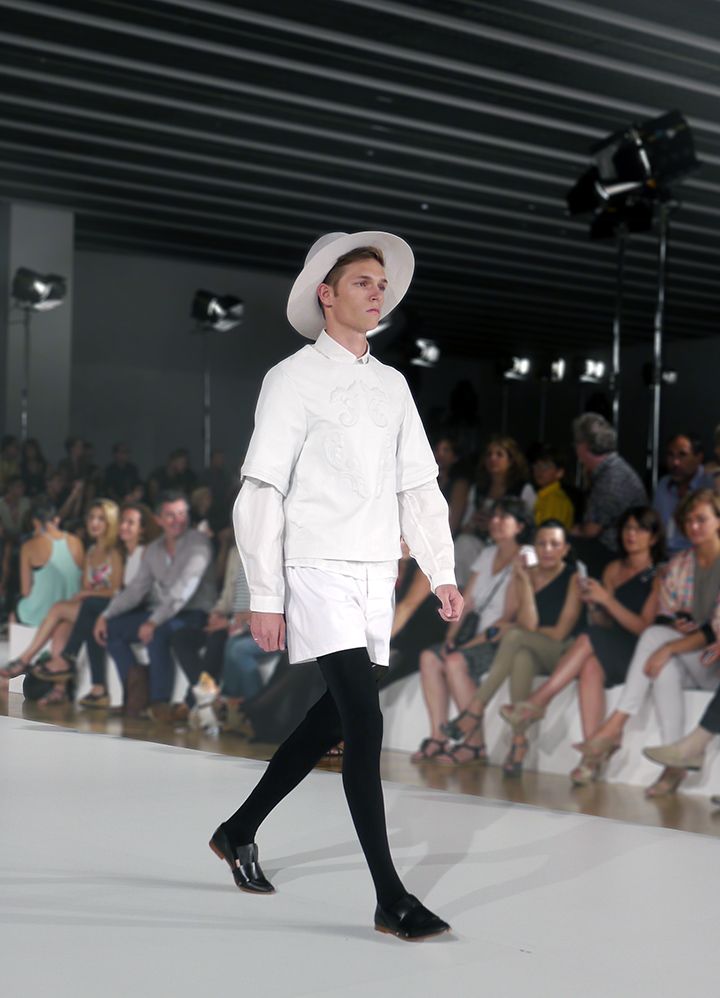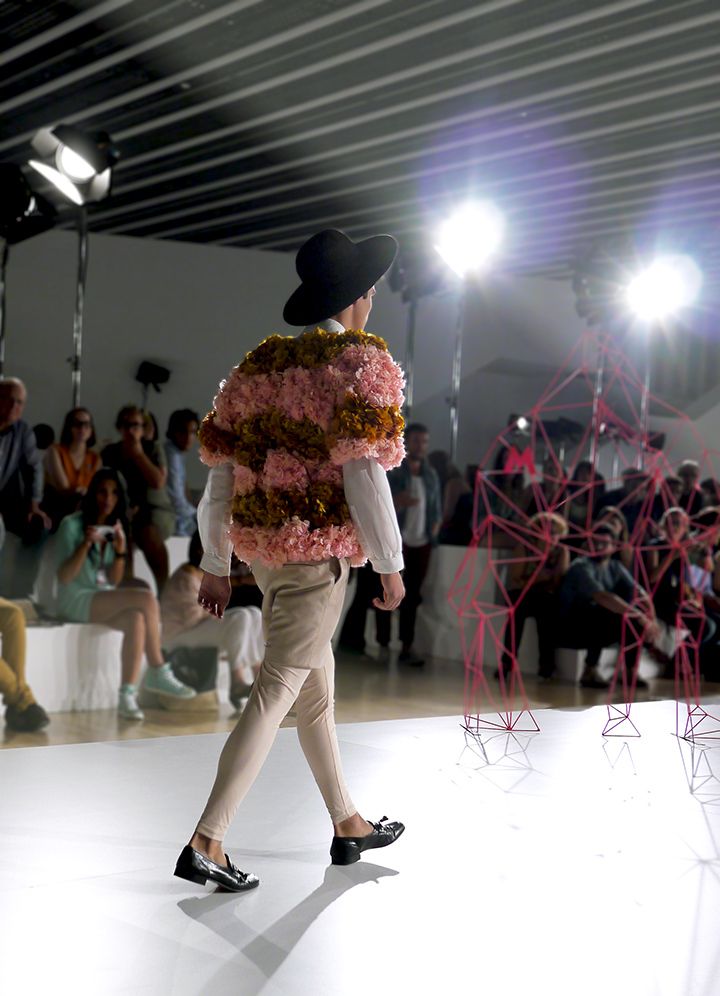 ___________________
Masha Novikova | 2nd prize Modafad 2013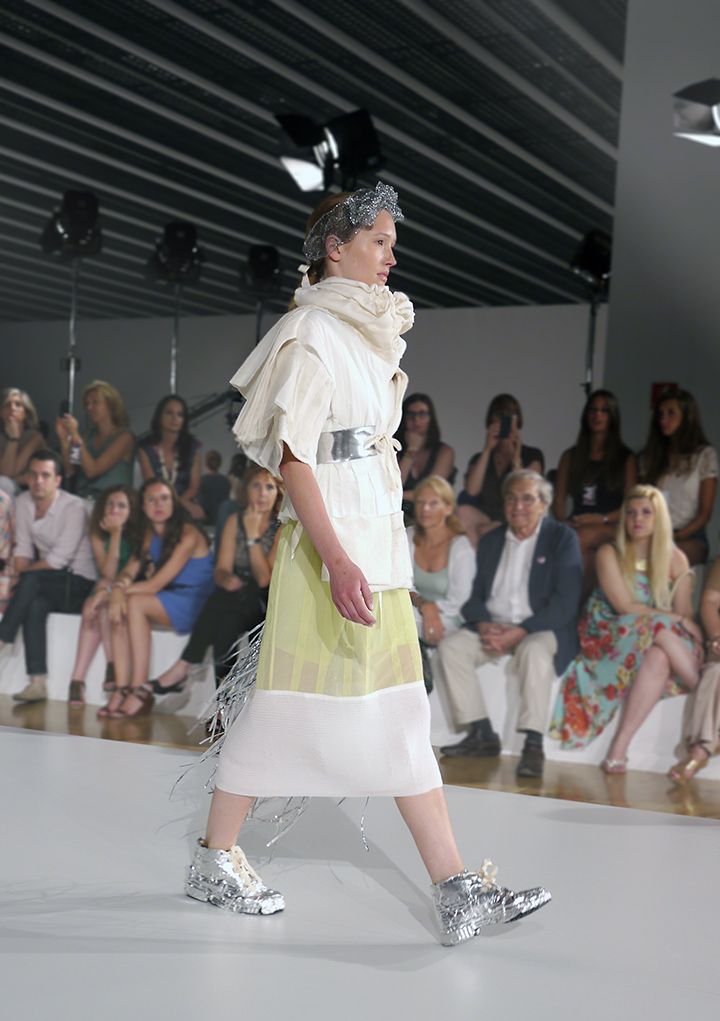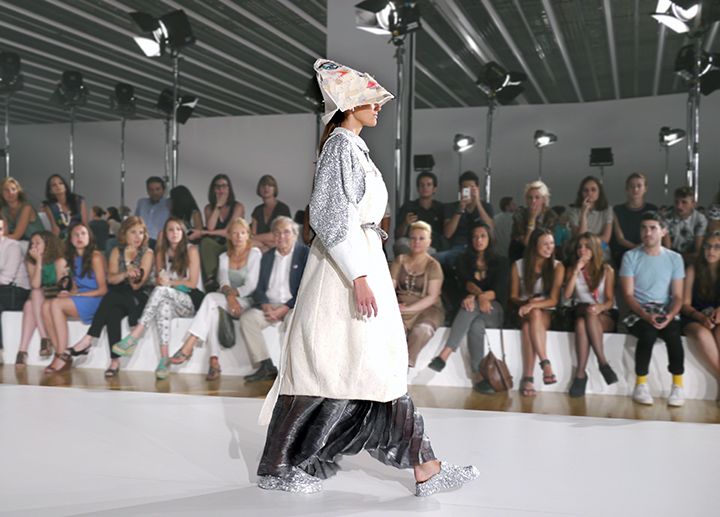 _______________________
Aitor Martinez | Modafad 2013 Special Mention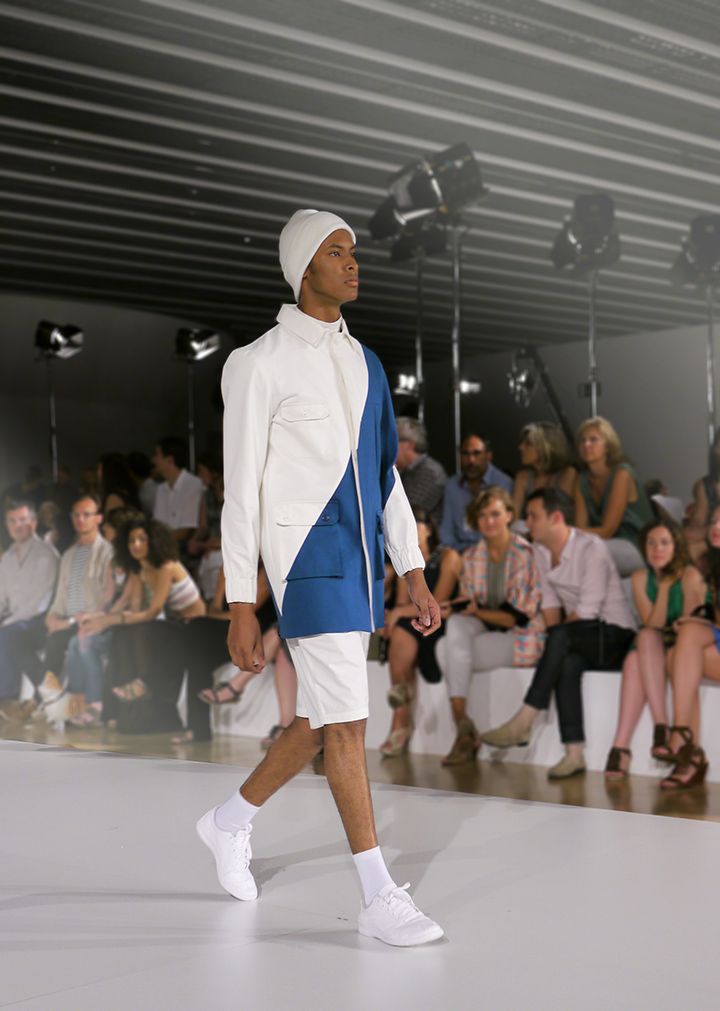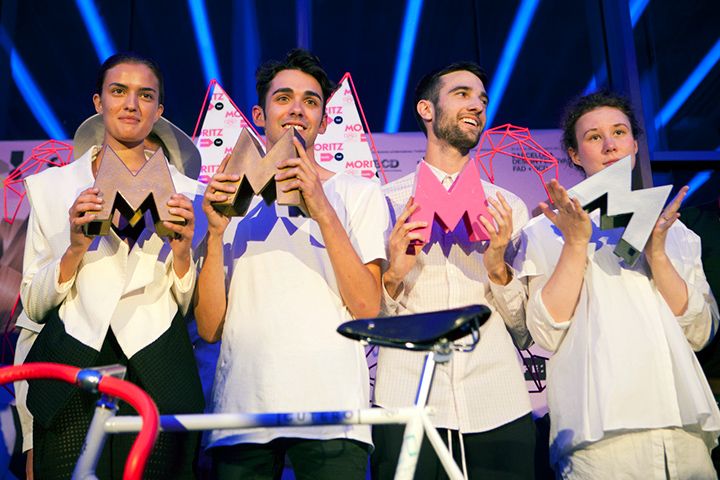 Up&Coming Model: Mariona Borrell (5th Avenue), Guillem Rodriguez (BAU), Aitor Martínez (Felicidad Duce), Masha Novikova (IED Barcelona)
Photo: Xavi Padrós