Amid the many great brands of prêt-à-porter and the numerous famous designers that exist nowadays, it may happen, from time to time for a young unknown talent who seems destined to great things, to be noticed by the crowd. It is the case of Victor von Schwarz, an ultra young fashion designer who, with his brand new collection ABISALIA, seems ready to come out of the shadows to follow the path of other former young Catalan fashion geniuses such as Manuel Bolaño.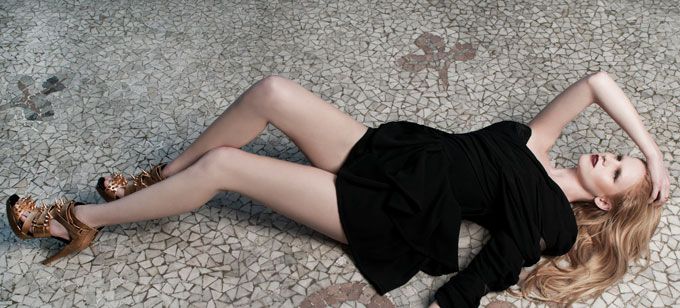 Victor von Swcharz, of Russan origin and living in Barcelona has worked with Josep Font and Bibian Blue before deciding to create his own label : VVS. With ABISALIA, his second collection, he wishes to take us to the deep end of the ocean by reinventing the rockish wardrobe basics. His studded silks, leathers and wools with crystal ornaments will take us to the ABYSAL deserts.
Photos: Anne Galán. Make-up and hair styling: Meritxell Seva.
Models: Zuzana (Fleming models) & Silvia Arenas (UNO Bcn).